Reduced price!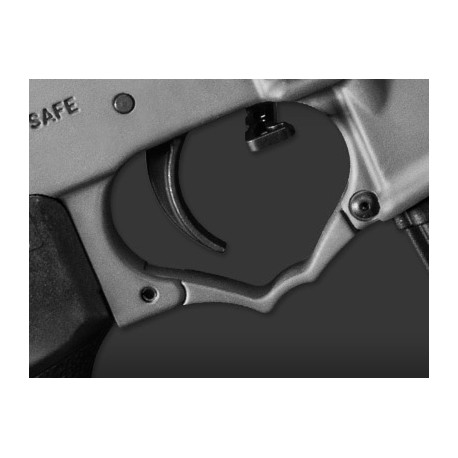 View larger
Winter Trigger Guard (WTG)
New product
Warning: Last items in stock!
Availability date:
More info
The newly revised Phase 5™ Winter Trigger Guard (WTG™) is Billet Aluminum and aggressively styled, but creates more space in the trigger area—a useful feature when wearing gloves or when running other components like the Extended Bolt Release V1 or EBRv2. The WTG™ combines form and function.
Satin black anodized finish.
Unique ergonomic design
Guard shape adds visual appeal and maximizes trigger area space to allow use with gloves or other components while maintaining an eroganomic design to reduce fatigue caused by long hours of carrying the weapon.
Additional
Hardware Included - Includes Allen wrench, roll pin, anti-rattle screw and trigger guard
Information: To buy firearms and essential elements, you must have or be able to obtain a weapon permit (WES/SON/PAA/PAE) in Switzerland according to. (Art. 8 al. 1 LArm and ss and art. 15 al. 1 ss OArm)
If you fulfill this requirement and you purchase a firearm, please send us the WES / PAA to the following address: Dynamik Arms SARL/Gmbh, 124 route d Annecy, 1257 Croix-De-Rozon Suisse
To Buy ammunition, we will need a copy of of less than 2 years old weapon permit (Waffenerwerbschein (WES / PAA)) with the same caliber as the ammo purchased that can be simply sent pdf by e-mail.
WARNING: If you don't have such permit or have doubt on the possibility to obtain one, don't purchase the firearm, essential element or ammunition since we you will have a penalty of 30% of the firearm, essential element or ammunition sum for admin costs.
Leupold Optics: For all Mil/LE and Government Entities only. Please submit valid accreditation
Export notice: Certain items are controlled for export by the International Traffic in Arms Regulations (ITAR). These controls take the form of export regulations and license requirements.