Reduced price!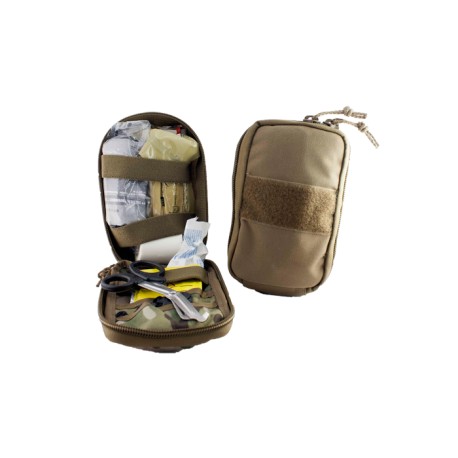 View larger
Operator IFAK Black
O-IFAK-BK
New product
Warning: Last items in stock!
Availability date:
More info
The TacMed™ Operator IFAK is a compact kit that provides the same capability offered by the Ballistic Response Pack in a more compact, streamlined design. The contents allow for the effective treatment of injuries commonly associated with combat trauma without taking up excess space on individual equipment. Its well laid out interior and full zip opening allow rapid easy access to all components.
Dimensions: 6 ½" x 4 ½" x 3"
Contents:
1x SOF® Tactical Tourniquet-Wide
1x OLAES® 4" Modular Bandage
1x Petrolatum Gauze
1x Nasopharyngeal Airway 28F w/ Lube
1PR Nitrile Gloves XL
1x 2" Surgical Tape
1x Adsafe Face Shield
1x 5.5" Trauma Shears
1x TacMed™ Combat Casualty Card
Information: To buy firearms and essential elements, you must have or be able to obtain a weapon permit (Waffenerwerbschein (WES / PAA)) in Switzerland according to. (Art. 8 al. 1 LArm and ss and art. 15 al. 1 ss OArm)
If you fulfill this requirement and you purchase a firearm, please send us the WES / PAA to the following address: Dynamik Arms SARL/Gmbh, 124 route d Annecy, 1257 Croix-De-Rozon Suisse
To Buy ammunition, we will need a copy of of less than 2 years old weapon permit (Waffenerwerbschein (WES / PAA)) with the same caliber as the ammo purchased that can be simply sent pdf by e-mail.
WARNING: If you don't have such permit or have doubt on the possibility to obtain one, don't purchase the firearm, essential element or ammunition since we you will have a penalty of 30% of the firearm, essential element or ammunition sum for admin costs.