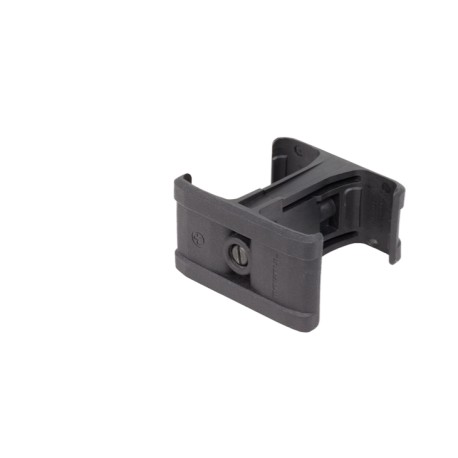 View larger
MagLink® Coupler – PMAG® 30 AK/AKM
MAG566
New product
Warning: Last items in stock!
Availability date:
More info
The AK MagLink is a coupler for PMAG AK magazines designed for Kalashnikov pattern rifles in 7.62x39mm which allows the user to attach two magazines together for more efficient speed reloads, and to keep additional ammunition accessible on the weapon at all times.
The AK MagLink features a two-piece bolt on design and durable, lightweight reinforced polymer construction, which resists operational abuse. Wide-set, two-piece design resists flexing and integral grooves interface with PMAG ribbing to eliminate slippage during transport or use.
FEATURES
Fits 7.62x39 PMAG 30-round AK/AKM MOE® and GEN M3™ magazines
Impact resistant polymer construction provides light weight and resists operational abuse
Wide-set, two-piece bolt-on design resists flexing
Integral grooves interface with PMAG ribbing to eliminate slippage
Made in U.S.A.
Specifications
*NOTE: This MagLink is NOT compatible with other Magpul magazines such as 5.56x45 and 7.62x51 PMAGS or any metal magazine.
Information: To buy firearms and essential elements, you must have or be able to obtain a weapon permit (WES/SON/PAA/PAE) in Switzerland according to. (Art. 8 al. 1 LArm and ss and art. 15 al. 1 ss OArm)
If you fulfill this requirement and you purchase a firearm, please send us the WES / PAA to the following address: Dynamik Arms SARL/Gmbh, 124 route d Annecy, 1257 Croix-De-Rozon Suisse
To Buy ammunition, we will need a copy of of less than 2 years old weapon permit (Waffenerwerbschein (WES / PAA)) with the same caliber as the ammo purchased that can be simply sent pdf by e-mail.
WARNING: If you don't have such permit or have doubt on the possibility to obtain one, don't purchase the firearm, essential element or ammunition since we you will have a penalty of 30% of the firearm, essential element or ammunition sum for admin costs.
Leupold Optics: For all Mil/LE and Government Entities only. Please submit valid accreditation
Export notice: Certain items are controlled for export by the International Traffic in Arms Regulations (ITAR). These controls take the form of export regulations and license requirements.