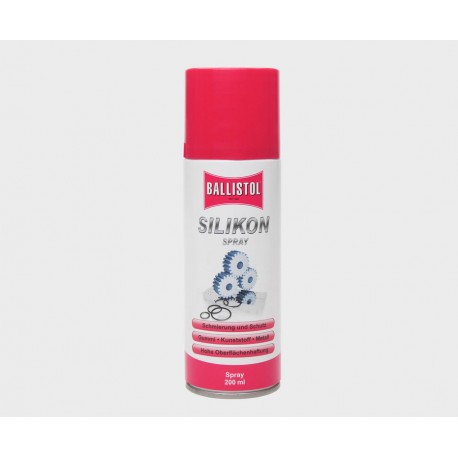 View larger
Ballistol Silicon oil Spray 200ml
New product
Warning: Last items in stock!
Availability date:
More info
Siliconespray
Siliconespray
is a convincing novelty in the realm of aerosol technology. This composition, which is silicone enriched, lubricates and preserves parts made of gum, polymers, plastic and metals.
It offers absolute compatibility with all materials and stocks used in engineering, industry and automobiles. It is well-tested with plastic gear-wheels, plastic transmissions, gum bearings, guide rails, trolleys and guideways as well as with cable winches, gum rails, window sealings and softgum sealings in cardoors.
Information: To buy firearms and essential elements, you must have or be able to obtain a weapon permit (WES/SON/PAA/PAE) in Switzerland according to. (Art. 8 al. 1 LArm and ss and art. 15 al. 1 ss OArm)
If you fulfill this requirement and you purchase a firearm, please send us the WES / PAA to the following address: Dynamik Arms SARL/Gmbh, 124 route d Annecy, 1257 Croix-De-Rozon Suisse
To Buy ammunition, we will need a copy of of less than 2 years old weapon permit (Waffenerwerbschein (WES / PAA)) with the same caliber as the ammo purchased that can be simply sent pdf by e-mail.
WARNING: If you don't have such permit or have doubt on the possibility to obtain one, don't purchase the firearm, essential element or ammunition since we you will have a penalty of 30% of the firearm, essential element or ammunition sum for admin costs.
Leupold Optics: For all Mil/LE and Government Entities only. Please submit valid accreditation
Export notice: Certain items are controlled for export by the International Traffic in Arms Regulations (ITAR). These controls take the form of export regulations and license requirements.