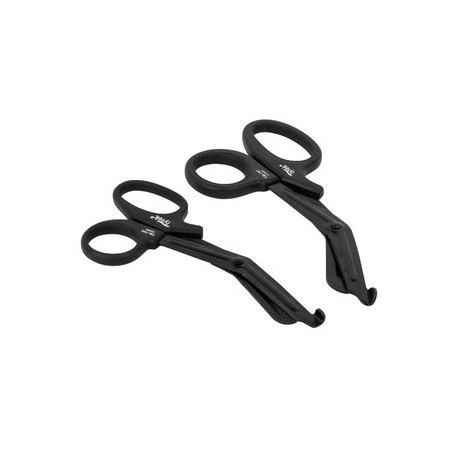 View larger
Piranha Trauma Shear 7.25"
PIRANHA7
New product
Warning: Last items in stock!
Availability date:
More info
TyTek Medical's Piranha Trauma Shears were engineered to meet and exceed the military's stringent standards. They can cut through the tough material such as web gear, denim, leather, boots, and heavy winter clothing. They can also cut the softest materials such as gauze, which is where traditional trauma shears fail. The ergonomic comfort grip handle includes an inlayed rubber grip. It provides maximum comfort and control in high stress prehospital emergency situations.

Features:

Premium-grade, durable stainless steel tactical shears blades for precision sharpness
Reinforced, serrated edge for maximum cutting ability through the toughest materials
Clothing-lift lip and rounded tip for patient safety
Ergonomic inlayed rubber grip and contoured handles for maximum comfort and control
Safe, effective, reliable military trauma shears
Information: To buy firearms and essential elements, you must have or be able to obtain a weapon permit (WES/SON/PAA/PAE) in Switzerland according to. (Art. 8 al. 1 LArm and ss and art. 15 al. 1 ss OArm)
If you fulfill this requirement and you purchase a firearm, please send us the WES / PAA to the following address: Dynamik Arms SARL/Gmbh, 124 route d Annecy, 1257 Croix-De-Rozon Suisse
To Buy ammunition, we will need a copy of of less than 2 years old weapon permit (Waffenerwerbschein (WES / PAA)) with the same caliber as the ammo purchased that can be simply sent pdf by e-mail.
WARNING: If you don't have such permit or have doubt on the possibility to obtain one, don't purchase the firearm, essential element or ammunition since we you will have a penalty of 30% of the firearm, essential element or ammunition sum for admin costs.
Leupold Optics: For all Mil/LE and Government Entities only. Please submit valid accreditation
Export notice: Certain items are controlled for export by the International Traffic in Arms Regulations (ITAR). These controls take the form of export regulations and license requirements.