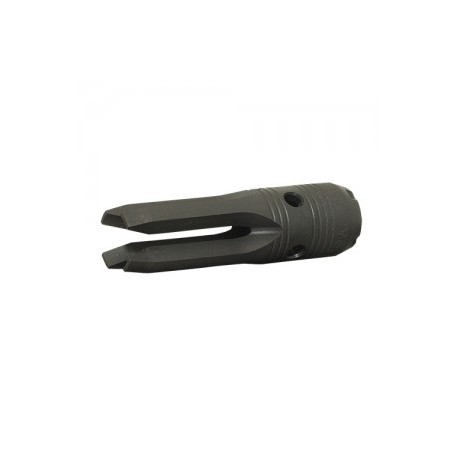 View larger
RAZR™ AK Flash Hider
New product
Warning: Last items in stock!
Availability date:
More info
In the market for a new flash hider? Tired of the endless parade of boring flash hiders that all look the same? Do you want something that is functional but at the same time brings some intensity to your AK? If you've been answering yes while reading this, then the INTRAFUSE® AK RAZR™ Flash Hider is the one for you. This coated steel muzzle device is U.S. made and has four pronged tips shaped to penetrate wood, sheet-rock, and glass for any tactical situation. The device is designed to fit standard 14x1 left hand threaded AK barrels and is backed by a lifetime guarantee.
Information: To buy firearms and essential elements, you must have or be able to obtain a weapon permit (Waffenerwerbschein (WES / PAA)) in Switzerland according to. (Art. 8 al. 1 LArm and ss and art. 15 al. 1 ss OArm)
If you fulfill this requirement and you purchase a firearm, please send us the WES / PAA to the following address: Dynamik Arms SARL/Gmbh, 124 route d Annecy, 1257 Croix-De-Rozon Suisse
To Buy ammunition, we will need a copy of of less than 2 years old weapon permit (Waffenerwerbschein (WES / PAA)) with the same caliber as the ammo purchased that can be simply sent pdf by e-mail.
WARNING: If you don't have such permit or have doubt on the possibility to obtain one, don't purchase the firearm, essential element or ammunition since we you will have a penalty of 30% of the firearm, essential element or ammunition sum for admin costs.