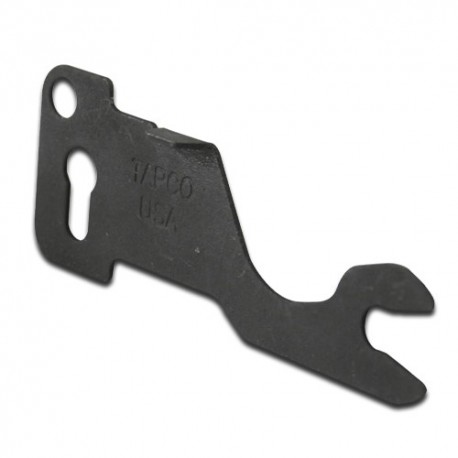 View larger
INTRAFUSE® AK Retaining Plate
AK0690
New product
Warning: Last items in stock!
Availability date:
More info
The INTRAFUSE® AK Retaining Plate installs in seconds, quickly securing pins in position to keep your trigger group in place. This retaining plate works in virtually all AK's including the Tantal version. Unlike other retaining plates on the market, ours is finished in a phosphate coating, one of the most durable and longest lasting coating options available. It also features an installation tab for ease of use when inserting and removing the plate. This small bend at the top of the plate gives you multi-directional control when working with the tight confines of the AK receiver.
Information: To buy firearms and essential elements, you must have or be able to obtain a weapon permit (Waffenerwerbschein (WES / PAA)) in Switzerland according to. (Art. 8 al. 1 LArm and ss and art. 15 al. 1 ss OArm)
If you fulfill this requirement and you purchase a firearm, please send us the WES / PAA to the following address: Dynamik Arms SARL/Gmbh, 124 route d Annecy, 1257 Croix-De-Rozon Suisse
To Buy ammunition, we will need a copy of of less than 2 years old weapon permit (Waffenerwerbschein (WES / PAA)) with the same caliber as the ammo purchased that can be simply sent pdf by e-mail.
WARNING: If you don't have such permit or have doubt on the possibility to obtain one, don't purchase the firearm, essential element or ammunition since we you will have a penalty of 30% of the firearm, essential element or ammunition sum for admin costs.